Subscription
Subscribe at newsletter and be always updated.
info@allabouttravel.gr
Receive by email brand-new restaurant and hotel offers, holiday programs and educational seminars proposals.
Get a quote
Ask for a tailor-made program in cooperation our experts.
You're free to add or remove anything you wish
in order to make it suit your individual requirements.
info@allabouttravel.gr
Online Helpdesk
Fast - track information, bookings, flights and accommodation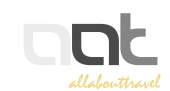 Website Feedback
We'd love to read your requests, complains, suggestions or comments about our new website.
Meet us in Person at Karageorgi Servias 12-14 near Syntagma Metro Station.
Office Hours 9:00 – 19:00
Main Office: 12-14, Karagiorgi Servias Street
10563 Syntagma, Athens, Greece
Phone: +30 210 3319401-2, Fax: +30 210 3319404
US Phone:  1-530 508 6526(US)
Email: info[@]allabouttravel.gr
G.N.T.O. license number: 0206E61000014501
Discover the Greek culture that still thrives today
It's a worthwhile experience